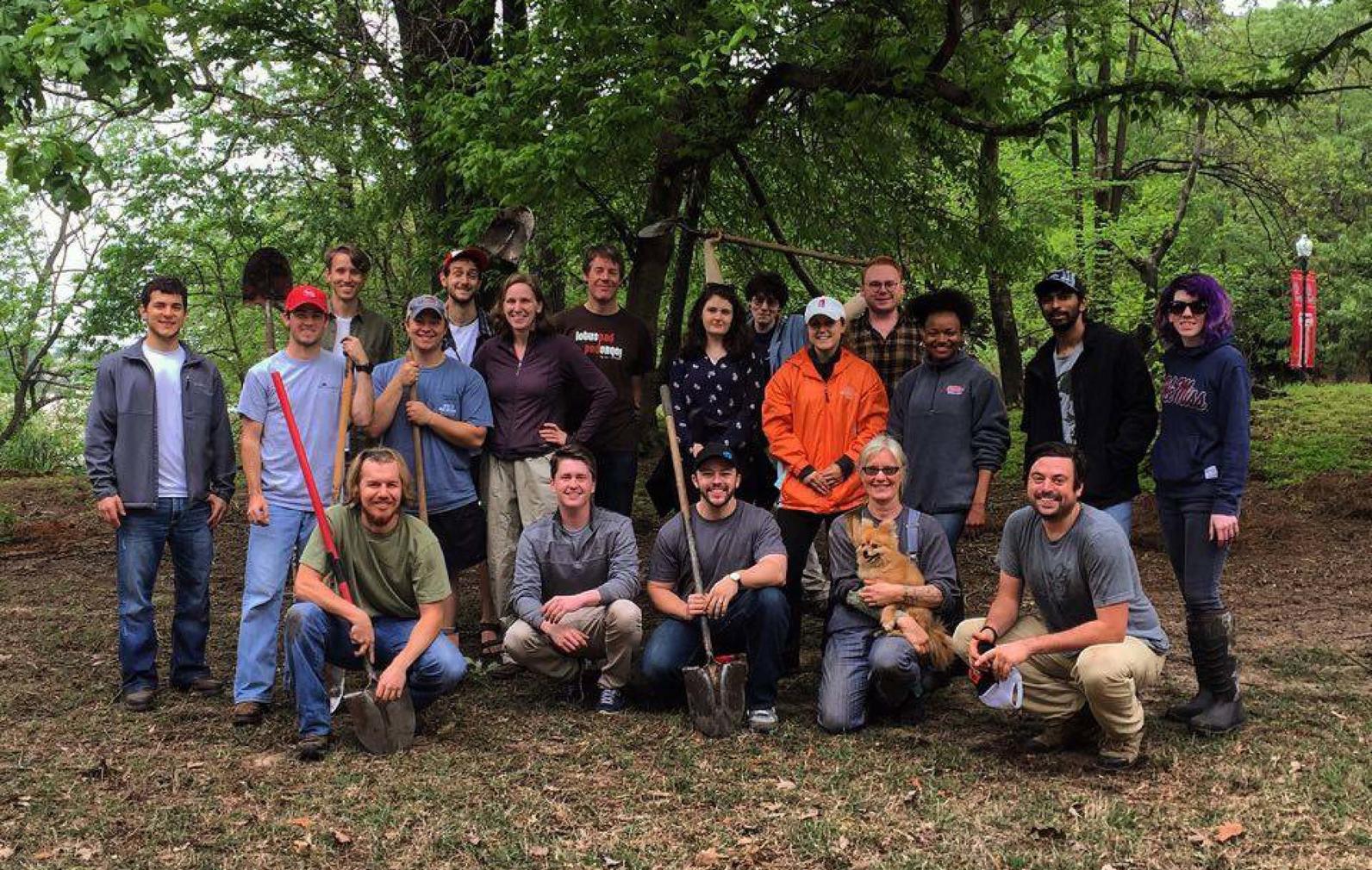 The Spring of 2016 has seen the fruits of our labor being rewarded in positioning Oxford as Audubon MS's model for becoming a Bird-Friendly City. Over three years ago, we embarked on the ambitious mission to employ conservation-on-the-ground with high-profile demonstration sites in Oxford. Through our Native Plant Committee and Kristin's positively unwavering spirit, SPAC partnered with Ole Miss and the City of Oxford in 2014 inviting Doug Tallamy to lead a day of round-table discussions and lectures at the University's Office of Sustainability and Overby Center, which included students, Dr. Jason Hoeksema, Anne McCauley (Asst. Director, Office of Sustainability), the University's Director of Facilities Planning, Landscape Services and University Architects, as well as several representatives from Audubon's national office. As a result, we were offered a demonstration site off of Fraternity Row, near the Jackson Ave. campus entrance. An inspired, grass-root, student-led campaign procured close from the Office of Sustainability's Green Fund to support native plant projects on campus. To ensure the project's success and aesthetic appeal, Kristin Lamberson brilliantly employed the in-kind services of landscape architect, Bob Mercier, to provide a master plan, further assuring Landscape Services of our expertise moving forward. Since then, we've taken our time to make sure the project is done well. This will allow us to strategically employ Bob Mercier's plan, which includes multiple potential phases into the future.
Fast-forward from two years ago to this April, when Kristin and Mitch Robinson met Anne McCauley, Jason Hoeksema and his Ornithology class with 147 native trees and shrubs and got to work. Strawberry Plains provided the plants and expertise, the University provided logistical support (including necessary shovels and pinestraw), and the Ornithology students provided the brunt of the labor. Within an hour, the plants were in the ground, blessed with a light mix of the University's campus and student produced compost, completing a full circle to this organic endeavor. All and all, it was a succinct, picture-perfect chapter of a long, epic tale to create native habitat for birds in Oxford. We will return in the fall to install herbaceous plugs, as a green ground cover, a living mulch. The species included in phase one are Arrowood Viburnum (Viburnum dentatum), Oak-leaf Hydrangea (Hydrangea quercifolia), Pawpaw (Asimina triloba), American Fringtree (Chionanthus virginicus), Redbud (Cercis canadensis), Red Chokeberry (Aronia arbutifolia) and Red Buckeye (Aesculas pavia).
Plans for Phase 2 are in the works, with hopes of installing this fall. These will be smaller, herbaceous native groundcover, filling the areas between the trees and shrubs.