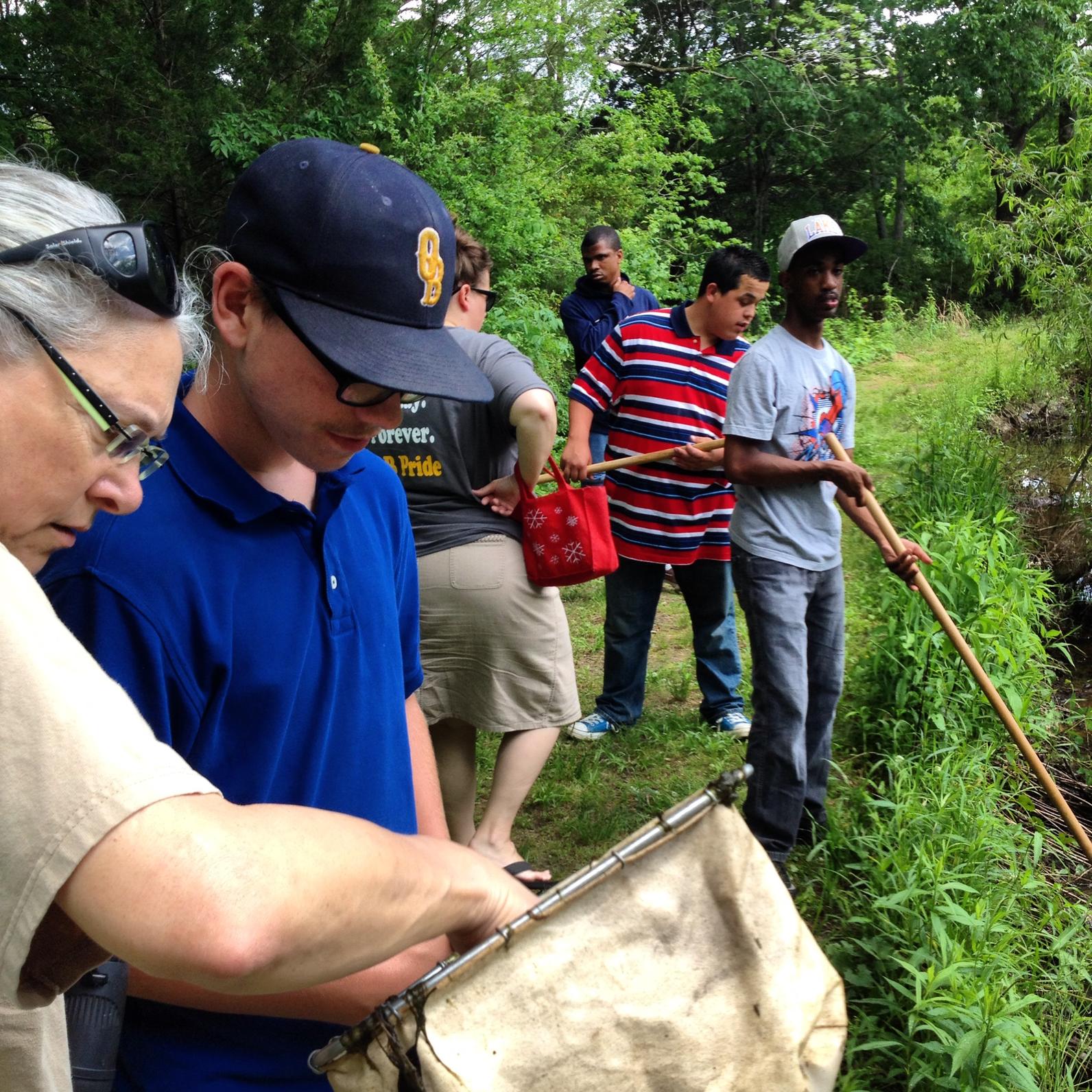 Strawberry Plains Audubon Center is commited to providing a positive learning experience for all children. Our school and field trip programs are designed for the specific age group that is participating. While our programming is structured to meet the standards of the Mississippi and Tennessee Department of Education benchmarks and objectives, we offer designed curricula to accomodate your classe's topics and interests.
For more information contact us at SPACinfo@audubon.org
Admission for school groups is $5 per student. One teacher/chaperone per 10 students is admitted free. Additional teachers/chaperones are $5 each. You may pay for admission with cash, credit card or a school check made payable to Audubon Mississippi. One adult should pay for the entire group.
Group size is limited to 40 students per program. If your group is larger than 40 students, plan to book two field trips, or give us a call to discuss options (662-252-1155).
Tips for a terrific trip:
Students and teachers should dress appropriately for walking outdoors in the prevailing weather conditions. Long pants, socks, and closed-toe shoes are recommended. Please do not wear open toe shoes.

Plan for lunch:
You may bring lunch to Strawberry Plains. Groups may eat lunch in Strawberry Plains Audubon Center's outdoor picnic area.
Our education programs:
* Offer hands-on learning experiences
* Meet education curriculum standards
* Explore over 15 miles of diverse hiking trails
* Investigate the unique natural and cultural histories of this region.
* Demonstrate the beauty and importance of native plant gardens
* Introduce participants to scientific inquiry
How you can help, right now
Join Our Flock
Help us promote wildlife diversity and inspire people to take conservation action. Come learn about using native plants around your home or best management practices for your land.