Birding
SPAC Christmas Bird Count
Saturday, January 05, 2019
6:30am - 7:00pmHolly Springs, Mississippi
Location Details
285 Plains Rd, Holly Springs, 38635-1328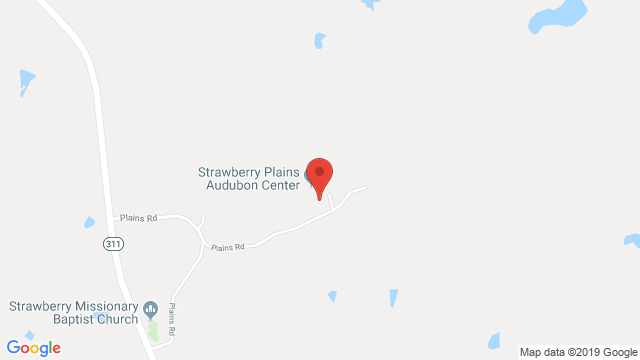 The Audubon Christmas Bird Count (CBC), the nation's longest running community science bird project, fuels Audubon's work throughout the year. Occurring annually in over 2,500 locations across the Western Hemisphere, this winter marks the 119th CBC and we invite you join us for SPAC's first ever Christmas Bird Count. Hosted by our staff and friends of SPAC, this all-day count will be in lieu of our Annual Winter Bird Count, expanding its range beyond our sanctuary boundary in a 15 mile diameter circle centered ~5 miles southeast of SPAC. The count's location was chosen to provide opportunities to find birds among Marshall County's varied habitats (e.g., Hudsonville grasslands, Chewalla Lake Recreation Area, Duck Pond, Holly Springs National Forest and SPAC of course!). The CBC also provides a great opportunity to engage and educate volunteers and participants on winter bird species, while highlighting the importance of community science projects for measuring long-term trends in species' abundance through time.

Regardless of your skill level, we have a diverse need of bird-counting abilities including watching feeders, driving ATVs to remote locations at SPAC, hiking trails at SPAC and on US Forest Service land, and possibly even canoeing at Chewalla Lake. Please feel free to join even if you cannot commit to counting all day.

If you plan on birding in the morning, please be at the SPAC Visitor's Center no later than 6:30 a.m. We will split into groups and head out shortly thereafter. Additionally, we will provide a light lunch at the Visitor's Center around noon, and we'll meet again in the evening for the species compilation and a hearty dinner.

This event is FREE and open to all ages and skill levels. NOTE: We will be in the elements for several hours hiking, so please dress and plan accordingly.
To register and receive more info, contact Mitch at mrrobinson@audubon.org or 662-252-1155.