Birding
Grassland Birding & Winter Sparrow Identification Workshop
Saturday, February 17, 2018
9:00am - 12:00pmHolly Springs, Mississippi
Location Details
285 Plains Rd, Holly Springs, 38635-1328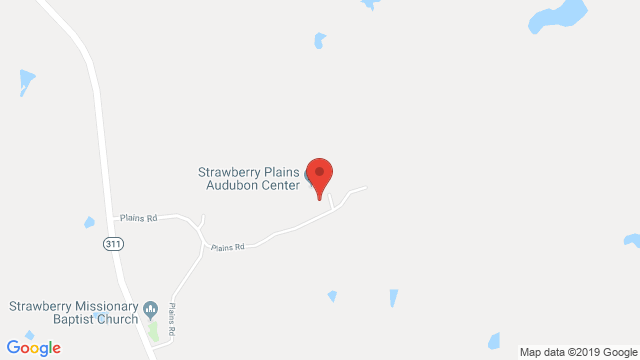 Once again, Strawberry Plains Audubon Center (SPAC) is partnering with Delta Wind Birds (DWB) for our Winter Sparrow & Grassland Birding Workshop. Starting at 9 am with an indoor presentation at our Visitor's Center, we'll review key identification points for sparrows regularly wintering in our area; study recordings to learn and review the most important vocalizations used by sparrows in Mississippi in winter; and receive a take home quick ID guide for later use.

We'll then head to the restored grasslands of SPAC, an excellent sparrowing location, where we'll put our knowledge into action and practice what we've discussed. We expect to find 7+ sparrow species, including the beautiful and elusive LeConte's Sparrow, which is regular at this site. We'll also take time to study and appreciate other common bird species wintering in these grassland habitats. After warming up with a homemade lunch at SPAC, we'll finish with an optional early-afternoon field trip to a unique, restored habitat: the MDOT/SPAC mitigation property at the headwaters of the Coldwater River, which includes some nice native grasslands (full of sparrows and other birds) and a blind for wildlife observation.

Registration is required at: http://deltawindbirds.org/product/winter-sparrow-workshop/
Students: Free
MOS/SPAC members: $25
Non-Members: $35

Contact Mitch at mrrobinson@audubon.org for more details or questions.