Featured Speakers for the 2017 Hummingbird Celebration
*Note all speakers and times are subject to change without notice*
Wings to Soar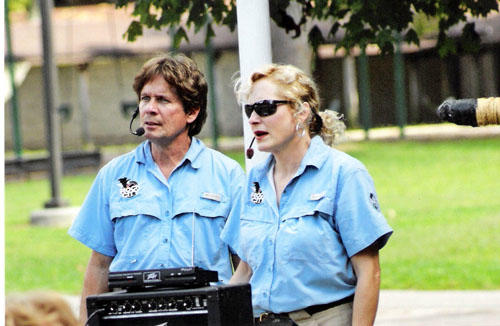 John Stokes and Dale Kernahan of Wings to Soar have a combined 67 years of experience working with birds of prey. John began his professional career in 1977 as a Bird Keeper at the Memphis Zoo. He started the Memphis Zoo Raptor Rehab Program in 1978. In 1979, he became an Apprentice Falconer (and eventually became a Master-rated Falconer) and was promoted to Assistant Curator of Birds. In 1986, John took a job in Mt. Juliet, Tennessee as the Director of Wildlife for the Cumberland Wildlife Foundation where he supervised the rehab of hundreds of native raptors and other wildlife, while conducting hundreds of educational programs per year. In late 1989, The Cumberland Wildlife Foundation merged with the National Foundation to Protect America's Eagles (now the American Eagle Foundation) and in early 1991, relocated to Pigeon Forge, Tennessee and Dollywood. From 1991 to 2002, John served as the Edutainment Director, writing the script, training birds and employees, and conducting the Wings of America Birds of Prey Show at Dollywood, local schools, state parks and civic groups.. He also oversaw the very successful captive breeding and release program for Bald and Golden Eagles and Barn Owls.
Dale Kernahan became an Apprentice Falconer in 1990 and eventually became a Master-rated Falconer. In 1993, she began as a Wildlife Program Coordinator at the American Eagle Foundation where she also conducted presentations at Dollywood and elsewhere. In September of 2002, John and Dale relocated to Santa Barbara, California where John served as the Lead Keeper of Birds and Dale served as the acting Lead Keeper for the Herpetology Department. In July 2004, John and Dale relocated to Trenton, Georgia and began working for Doris Mager and Save Our American Raptors, a 501(c)3 organization. In May 2005, they began the Rock City Raptors presentation at See Rock City above Chattanooga, Tennessee, which continues today. They have also conducted hundreds of programs at schools, state parks and civic groups, and have also started a Peregrine Falcon release program at Rock City. In November of 2012, they founded Wings To Soar, a 501(c)3 organization and continue to conduct educational programs around the region. Read more about Wings to Soar and Soar South here: http://www.soarsouth.org/
Featured Program:
Birds of Prey
This program delights audiences with up-close views of a myriad of native birds of prey to the Southeast, including a life history of each bird, its rehab acquisition and species life history. John and Dale will highlight species adaptations to local environs and the birds' innate tools used for capturing prey, including predator/prey relationships and the importance of predators in our local habitats and food chain.
Live birds used in the program include: Screech Owl, Barred Owl, Barn Owl, American Kestrel and/or Peregrine Falcon, Red-tailed Hawk, Black Vulture and Bald Eagle. Using this myriad of birds of prey, John and Dale highlight the unique adaptations of each group, such as hearing, night vision and silent flight in Owls; wing shapes, rodent control and energy conservation in raptors; the role and misconceptions of carrion feeders like Vultures; and the storied history of Bald Eagles and their journey from an endangered species due to DDT and egg-shell thinning, to their restoration status today.
Using live birds of prey, audiences are allowed to make a personal connection; whether seeing a bird up close, or flying close-by, individuals can truly see the feathers, feet, eyes, beak and personalities that make these majestic species so captivating.
Dr. Bill Hilton, Jr.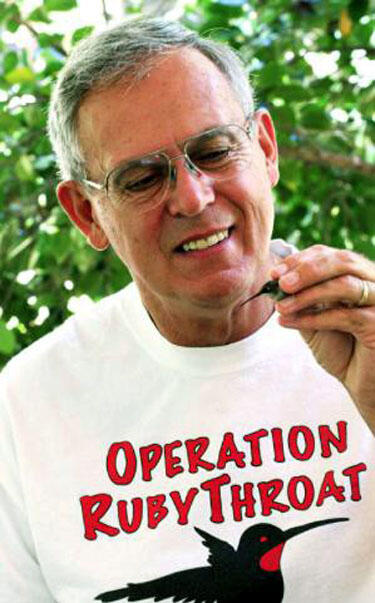 Bill Hilton Jr. is director of Hilton Pond Center for Piedmont Natural History in York, SC and principal investigator for "Operation RubyThroat: The Hummingbird Project." He was among the first hummer researchers in the Southeast and has banded nearly 6,000 Ruby‐throated Hummingbirds in 34 years at the Center, with 3,000‐plus elsewhere in the U.S. (Altogether since 1982 Hilton has banded 66,000 birds of 121 species at the Center.) Hilton is the only scientist conducting a long‐term systematic investigation of ruby‐throats on their non‐breeding grounds in the Neotropics, where has led nearly 30 citizen science expeditions to observe and band 1,500 of these tiny birds on the OTHER end of their migratory path in Belize, Costa Rica, El Salvador, Guatemala, and Nicaragua. Read more about his work in the Piedmont and research with ruby-throats at http://www.hiltonpond.org/ and http://www.rubythroat.org
Featured Talk:
Hummingbirds: From Your Backyard to the Neotropics—And Back​
Ruby‐throated Hummingbirds are likely the most common of all 340‐plus hummingbird species, but there is much we do not know about their everyday behavior, particularly in their over-wintering habitats in Central America. One method researchers employ to learn more about these tiny birds is to capture and mark them with even tinier aluminum leg bands. After banding the hummer is released unharmed and resumes its day‐to‐day activities, including migrating south in autumn and returning the next spring. During his talk for this year's Hummingbird Migration and Nature Celebration Dr. Hilton will describe some of the things he and other scientists have learned through banding ruby‐throats, including fascinating details about longevity, site fidelity, and general population dynamics. Of special interest will be a description of nearly 30 citizen science expeditions Dr. Hilton had led to Central America to observe and study ruby‐throats on their non‐breeding grounds. He is the only scientist studying Ruby-throated Hummingbirds in the Neotropics where they spend the OTHER six months of the year, so you're bound to learn something new and exciting from his talk.

Mike and Laura Jackson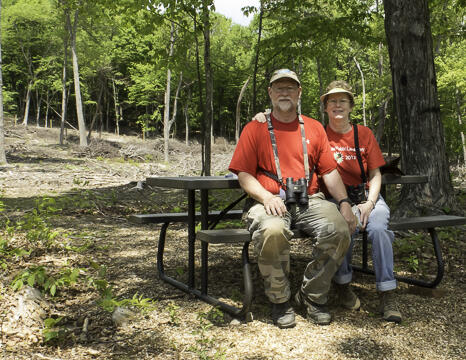 Mike and Laura Jackson are both retired schoolteachers who love the outdoors, traveling, and nature photography. Mike taught elementary science in Everett, Pa. and Laura was a high school biology and environmental science teacher in Bedford, PA. For years they have been active in many conservation organizations, including the National Audubon Society, Pennsylvania Forest Stewards, the Sierra Club, and Save Our Allegheny Ridges. Laura is the current President of Juniata Valley Audubon Society, while Mike is a Board member. Laura is also President of Save Our Allegheny Ridges, a non-profit group devoted to protecting forested mountains from industrial development. They have donated a conservation easement to Western Pennsylvania Conservancy to preserve the native wildlife habitat and forests of their 114-acre property, where they actively monitor vernal pools, box turtles, timber rattlesnakes, birds, and other species. In 2016, the Jacksons were recognized as Exemplary Forest Stewards by the Alliance for the Chesapeake Bay.
Here are links highlighting the early-successional habitat work on the Jackson's property for Golden-Winged Warblers:
http://www.chesapeakebay.net/blog/post/restoration_spotlight_a_forests_hopes_rest_on_golden_wings
http://blogs.usda.gov/2015/10/29/guide-enhances-understanding-of-farm-bill-conservation-programs/
​http://agsci.psu.edu/magazine/articles/2015/spring-summer/caring-for-pennsylvania2019s-private-forests
Featured Talk:

Working Lands For Wildlife: Private-Public Partnering for Forest Birds like the Golden-winged Warbler
Join Mike and Laura Jackson to learn more about habitat projects that attract and sustain wildlife on their property in Bedford County, Pennsylvania. Although the Jacksons are "Northerners," their story still applies to everyone interested in supporting native wildlife habitat on private lands. In addition to their own experiences, they will share information specific to southern landowners, including how the Natural Resources Conservation Service (NRCS) can help local property owners develop habitat improvement projects. The Jacksons' compelling story includes adventures with timber rattlesnakes, eastern box turtles, and bears - some of the animals that are common on their wooded property and captured in stunning photographs. One animal that was missing in their woodlands, though, was the Golden-winged Warbler, a Near-Threatened and Audubon Climate Threatened and Priority species. Find out how the Jacksons, with the aid of the Pennsylvania Game Commission and NRCS, are creating habitat to support this gorgeous songbird that is on the brink of extinction.
Tod Winston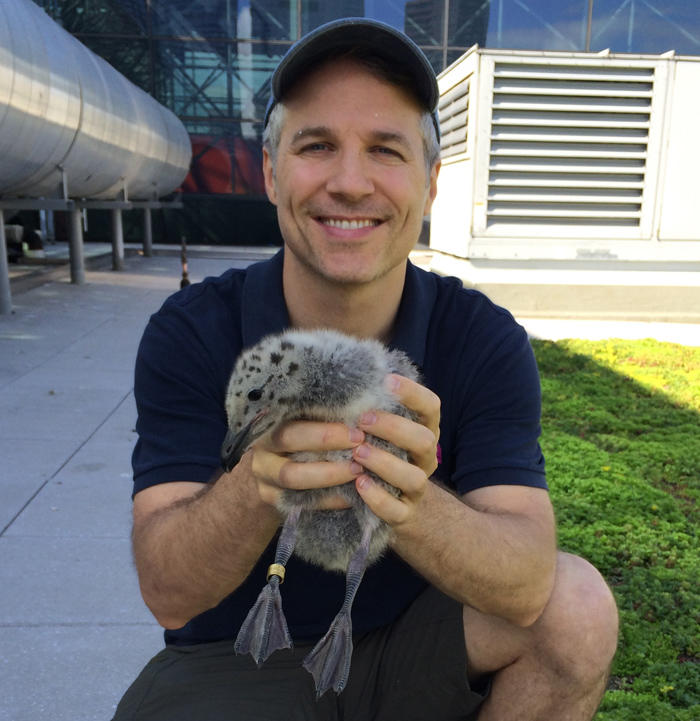 Tod joined National Audubon's Bird-Friendly Communities team in 2016, where he manages Audubon's Plants for Birds program and native plants database. As a lifelong birder and gardener, he found the project impossible to resist: Though he's lived in New York City for many years, Tod grew up in rural Pennsylvania, where for 30 years he maintained a native plant garden designed to provide for ruby-throated hummingbirds, spring through fall. While raising awareness about the importance of native plants for birds is currently his principal professional pursuit, Tod also keeps a foot in local ecology work: For the past seven years, he has worked in several different roles for New York City Audubon, where he continues to lead birding tours and coordinate the organization's annual Harbor Herons Nesting Survey. He is continually amazed by the great variety of bird species that find refuge in New York City's mixed habitat of green spaces, concrete, and waterfront—from sea ducks to night-herons to whippoorwills to warblers... to hummingbirds!
Featured Talk:
Plant It and They Will Come
"Plant It and They Will Come" has become the new mantra to follow, when you're looking to attract birds to your yard or garden—the "It" being native plants, which have evolved for millions of years with our native birds. Native plants provide birds with what they need, right when they need it—and hummingbirds are no exception! Plants for Birds program manager Tod Winston will explore the importance of native plants for hummingbirds—and all of our birds—and show you how to create your own bird-friendly yard or garden. He'll also give a tour of Audubon's native plants database: Wherever you live, you can enter your zip code and create a customized list of plants native to your area and the types of birds they attract—and get connected to local native plant resources and expertise. By taking part in Audubon's Plants for Birds program, everyone can do their part to help support breeding and migratory birds imperiled by habitat loss and climate change.
Follow these links to learn more about Audubon's Plants For Birds and Native Plants initiative:
https://www.audubon.org/plantsforbirds
https://www.audubon.org/native-plants
Dr. Douglas Tallamy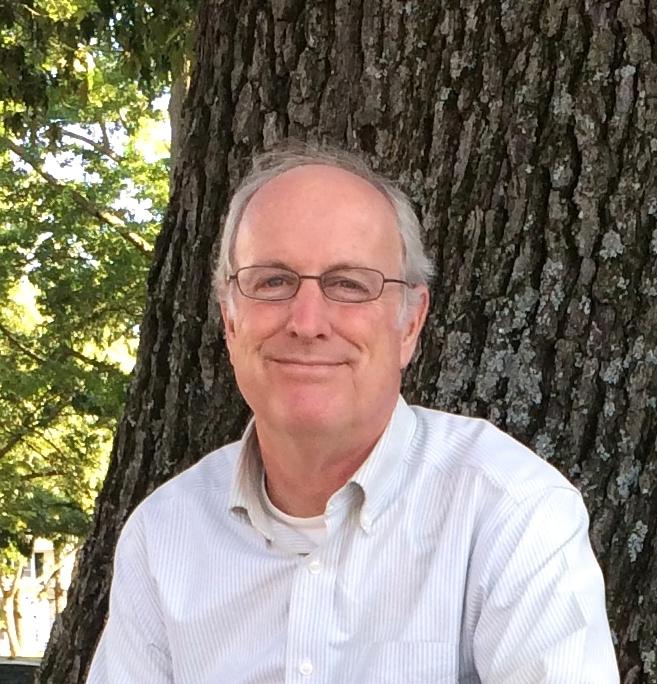 Doug Tallamy is a professor in the Department of Entomology and Wildlife Ecology at the University of Delaware, where he has authored 84 research publications and has taught Insect Taxonomy, Behavioral Ecology, Humans and Nature, Insect Ecology, and other courses for 34 years. Chief among his research goals is to better understand the many ways insects interact with plants and how such interactions determine the diversity of animal communities. His book Bringing Nature Home: How Native Plants Sustain Wildlife in Our Gardens was published by Timber Press in 2007 and was awarded the 2008 Silver Medal by the Garden Writers' Association. The Living Landscape, co-authored with Rick Darke, was published in 2014. Among his awards are the Garden Club of America Margaret Douglas Medal for Conservation and the Tom Dodd, Jr. Award of Excellence. Read more about Dr. Tallamy's work and research at http://www.bringingnaturehome.net/ and http://www.whatdobirdseat.com/why/
Featured Talks:
Making Insects: A guide to restoring the little things that run the world
Insect populations have declined 45% globally since 1974. The most alarming part of this statistic is that we don't seem to care, despite the fact that a world without insects is a world without humans! So how do we build landscapes that support the pollinators, herbivores, detritivores, predators and parasitoids that run the ecosystems we depend on? Tallamy will remind us of the many essential roles insects play, and describe the simple changes we must make in our landscapes and our attitudes to keep insects on the ground, in the air and yes, on our plants.
A Chickadee's Guide To Gardening
In the past we have designed our landscapes strictly for our own pleasure, with no thought to how they might impact the natural world around us. Such landscapes do not contribute much to local ecosystem function and support little life. Using chickadees and other wildlife as guides, Tallamy will explain how plants that evolved in concert with local animals provide for their needs better than plants that evolved elsewhere. In the process he shows how creating living landscapes sharing by our spaces with other living things will not reduce our pleasurable garden experiences, but enhance them.
Southeastern Avian Research (SEAR)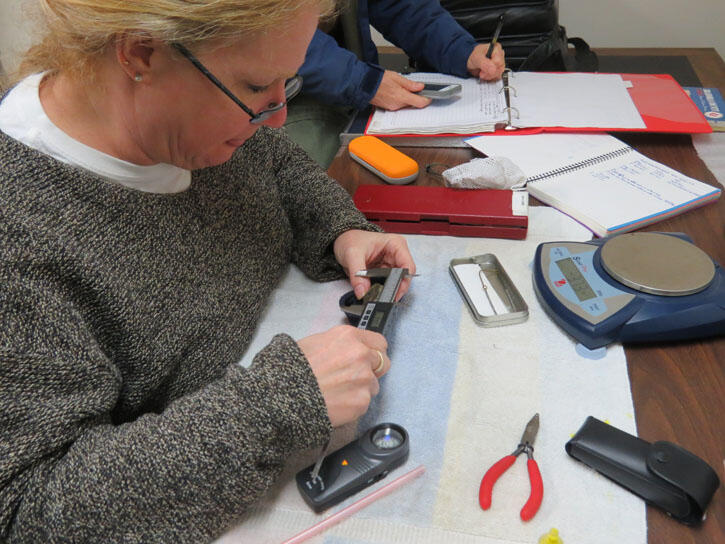 Southeastern Avian Research (SEAR) is a 501(c)(3) non-profit organization that was established to promote the conservation and preservation of hummingbirds and other neotropical migrants through scientific study and education. Located in Clarksville, Tennessee and under the leadership of HBSG crew member Cynthia Routledge, SEAR's current projects include an ongoing winter hummingbird banding study, a hummingbird migration banding study and participation in MAPS (Monitoring Avian Productivity and Survivorship), a collaborative continent-wide breeding bird study that has been ongoing since 1989.

Southeastern Avian Research is delighted to have been invited to participate for a second straight year in the Hummingbird Migration & Nature Celebration, and honored to be able to continue the great tradition of hummingbird education and banding established by Bob and Martha Sargent and the Hummingbird Study Group. The SEAR team will be banding hummingbirds at two separate tents all three days of the festival.
Rob Mies, Organization for Bat Conservation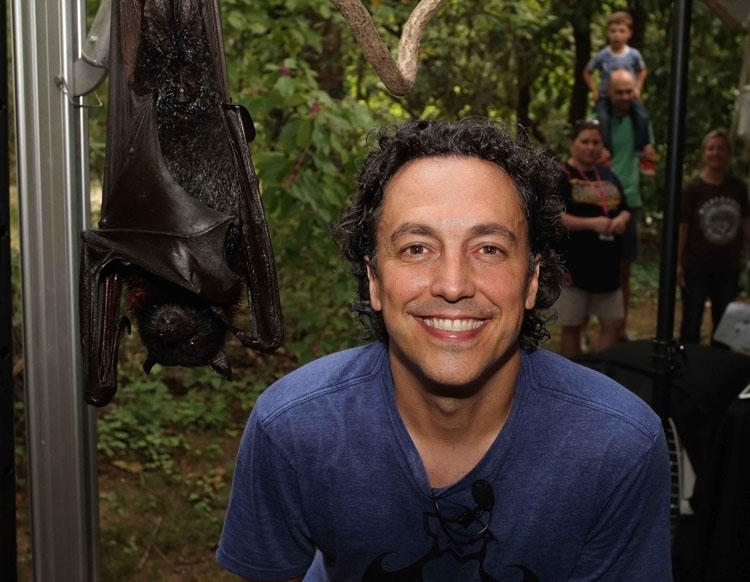 Rob Mies is a conservation biologist, bat expert, author, and Director of the Organization for Bat Conservation. He has appeared on many television shows including The Ellen Degeneres Show, The Today Show, Live with Regis and Kelly, Late Night with Conan O'Brien, and Martha Stewart. Rob is the co-author of the first field guide to the bats of the United States and Canada, "Stokes Beginners Guide to Bats." His research includes work with the endangered Indiana Bat of the United States, endangered Rodrigues Fruit Bat in the Indian Ocean, and the threatened Spectacled Flying Fox Bat in Australia.
Featured Talk:
Batman, Bananas and Bugs
Learn about the fascinating world of bats. See live bats up-close, including an insect-eating bat from Mississippi, nectar-feeding bat from South America, fruit-eating bat from Africa and the biggest bat in the world from Southeast Asia. Find out how to attract bats to your backyard with plantings and bat houses.
Heather Gallagher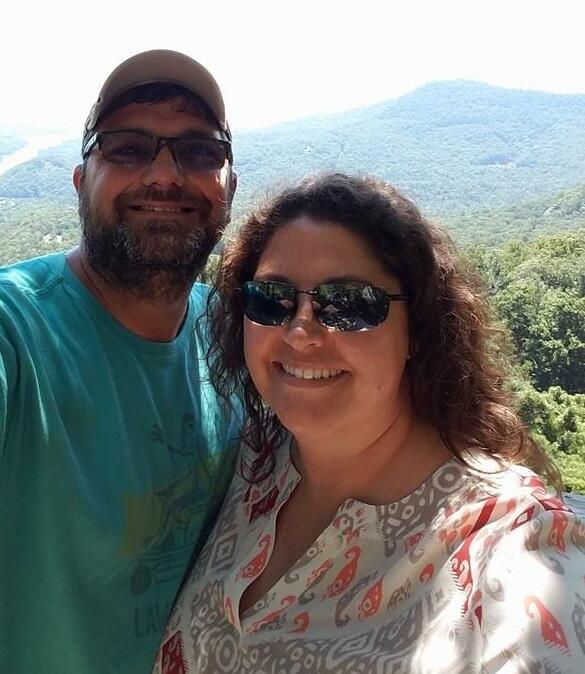 Heather Gallagher is a naturalist and hummingbird bander at Warner Park Nature Center in Nashville. An honored Tennessee State Environmental Educator (2011), Heather supervises the education programming and oversees many projects, including historic structures and cemeteries in Warner Parks. She lives in Burns, Tennessee, outside of Nashville with her husband Kris and 4 dogs. Read more about Warner Park Nature Center here: http://www.nashville.gov/Parks-and-Recreation/Nature-Centers-and-Natural-Areas/Warner-Park-Nature-Center.aspx
Featured Program:
The Wonder of Hummingbirds - Are you as mystified by hummingbirds as I am? Does that special buzz of their wings, that high-pitched call, the flash of red and green in the sunlight awaken the hummer enthusiast in you? Unlock several hummingbird mysteries and learn a few tricks of the trade at this up-close and personal look at our favorite migrant.
Bob Tarter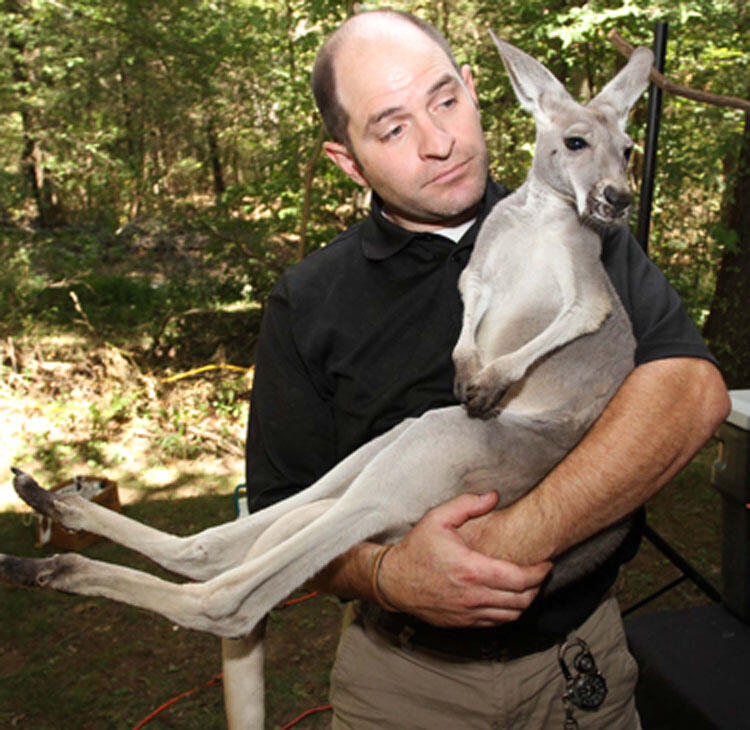 Bob Tarter received his degree in Natural Resources and Environmental Science from the University of Illionois, Urbana-Champaign. Bob Tarter worked for the Indiana Department of Natural Resources for several years as a wildlife biologist and later with Ducks Unlimited and their waterfowl research program in North Dakota. Bob incorporated the Natural History Educational Company of the Midsouth (NHECM) to educate children about the natural world and reach out to others who may never have an opportunity to view and learn about these animals up close.
Mississippi Museum of Natural Science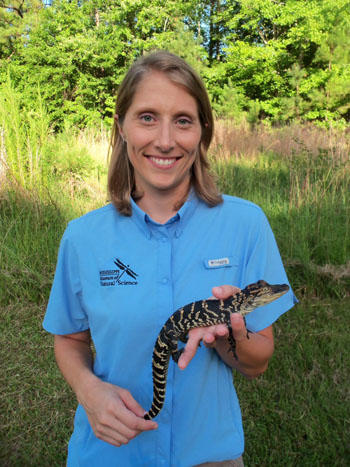 The Mississippi Museum of Natural Science has four Outreach Educators that cover the state. Deb Waz is the educator for north Mississippi, Jackie Henne-Kerr covers the delta/central region, Jessica Eaves the southeast and Sabrina Cummings the southwest. They travel their regions visiting schools, community groups, festivals, etc. informing the public about wildlife and endangered species in Mississippi. Each educator is a Project WET and Project WILD facilitator, helping teachers learn how to integrate wildlife and water education into their classroom. Their coworkers include an American alligator, snake, and turtles. Learn more about the Mississippi Musem of Natural Science: http://www.mdwfp.com/museum​
Terry Vandeventer
Terry Vandeventer is the owner of The Living Reptile Museum Educational Productions, he regularly lectures at professional symposia across the United States and in several foreign countries. A popular personality on television and radio call-in shows, Terry Vandeventer is also the author of numerous scientific and popular publications on snakes. Formerly in charge of the Jackson Zoo Reptile Department, he now serves as Herpetology Field Associate with the Mississippi Museum of Natural Science.
Andi Lehman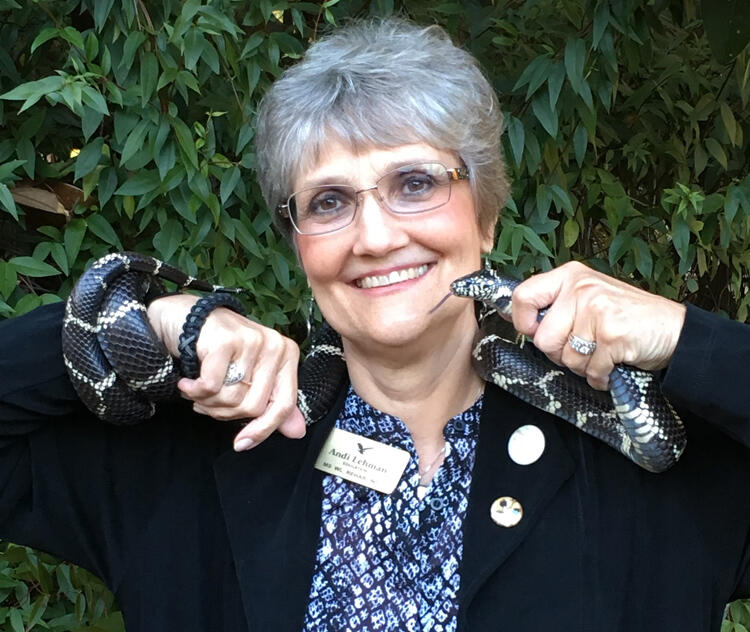 Andi Lehman has worked for over thirty years as an advocate for both wild and domesticated animals, volunteering with animal shelters and serving as a director on multiple boards for animal control and wildlife rehabilitation. She wrote the grant which successfully established the Arkabutla Wildlife Rehabilitation and Nature Center in North Mississippi. A certified Audubon Naturalist and popular speaker for Mississippi Wildlife Rehabilitation, Inc., Andi has a passion for snake conservation and public education. She enjoys teaching the public to overcome their fear of snakes by sharing her own story of what happened when she reluctantly rehabbed a snake with a broken back, and she brings with her seven snakes to dispel the myriad myths and misinformation about them. This year's Hummingbird Festival program entitled "Super Snakes!" is geared especially toward children and the young at heart!
How you can help, right now
Join Our Flock
Help us promote wildlife diversity and inspire people to take conservation action. Come learn about using native plants around your home or best management practices for your land.